SCACHAP Ruffec, we were here!
---
The private fair SCACHAP gathers each year Leclerc members and all their suppliers except those for textile and eating sectors. Organized on the 27th of July 2019, TEB Vidéo & Sécurité was at the safety and security section.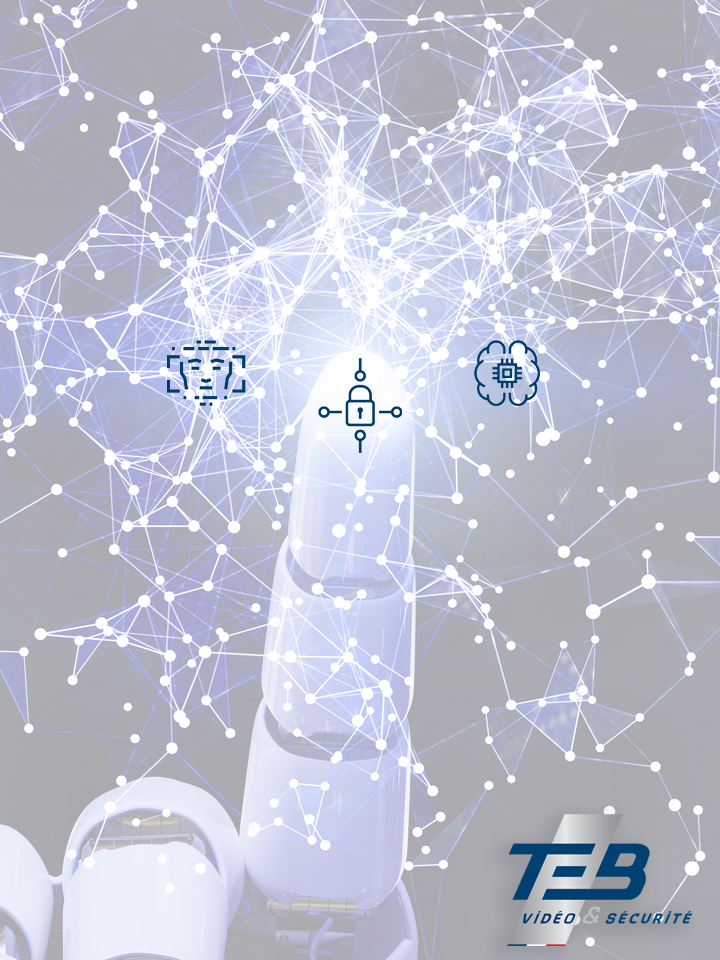 It was the opportunity for our team, made of:
Yann MANCHERON, specialized in retail and mass retailing
Nicolas VAINE, specialized in transports and logistic
Quentin SUGUENOT, project manager at the technical section
To make Leclerc's members discover our stars solutions from this edition:
Security solutions
Marketing Intelligence solutions
Security solutions
TEB Vidéo & Sécurité is focusing each day on CCTV and security systems' improvement.
For TEB V&S, video surveillance is defined as a tool that prevents risks and that can also go back on what happened. Our goal is to secure your company according to your needs: protect your stocks from frauds and thefts, protect your staff and your customers by detecting unusual behaviors like a hold-ups or incivilities. We also provide solutions for access control of special areas like stocks, parking lots, office, etc. Therefore, wa have a range of marketing solutions that analyze customers path or optimize customers experience thanks to resources-added management tools.
Our anti-intrusion system ensures an instant reactivity at the slightest force attempts in your office or on a defined area. Our image analysis software displays a clear distinction between humans and animals to avoid false positives. Moreover, it is possible to make a doubt removal through video to save time or even to make virtual patrols thanks to our live remote monitoring service.
Our fire detection solutions guarantee the identification and the quick report at the first sign of a fire to limit damages in your company and on your activity.
All of our security solutions are made-to-measure for your project to ensure a quality service adapted to your needs.
Marketing Intelligence solutions
Marketing Intelligence is at the heart of our security systems. It allows to thin processes and analysis thanks to real data analytics extraction that will improve your customers' knowledge: Marketing Intelligence is a real time saver for our customers.
TEB Vidéo & Sécurité offers to integrate Artificial Intelligence in your CCTV systems to count and to analyze people and vehicles flows. Indeed, it is essential for retailers to understand their actual and future customers. Thanks to a smart data export retailer can now know their potential and real flow in order to analyze the attraction of a point of sale, a store success or a commercial operation.
Our marketing solutions also permit to improve your customer experience: our intelligent cameras detect if there is a product lack in a shelf by recognizing barcode, brand, shape or color. So you can have the right product at the right moment. To optimize customer experience, it is also possible to set up HITS rise in case of a too long queue to liberate resources. By clearing crowd from shelfs, customers can potentially add more products in a short time or avoid cart abandonment. Furthermore, video machine operators and security guards will have a better eyesight of the retail area to fight efficiently against shop liftings.
To complete your customer knowledge, we provide a marketing solution targeting the customer path analysis. Thanks to a heatmaps generation and indication about directional flows, you will have all the advantages to optimize your merchandising according to your customers' expectations.
Who said that profitability of a security system is not proved? TEB V&S offers to mutualize your dissuasion screens with advertising areas to communicate with your customers in shops. Thanks to dynamic display, you can send targeted content to you customer based on their profile: family, couple, age, gender, etc. Major growth driver, in-store communication will make you monetize new areas!
All of our Marketing Intelligence solutions are made-to-measure for you project to best answer your needs.
---