Why opting for a flow and traffic counting solution?
A good understanding of your customers is one of the keys for a successful business. TEB Vidéo & Sécurité offers to integrate artificial intelligence into your video surveillance system in order to count people and vehicles flow. All our solutions are made in compliance with the National Information Science and Liberties Commission (GPDR included).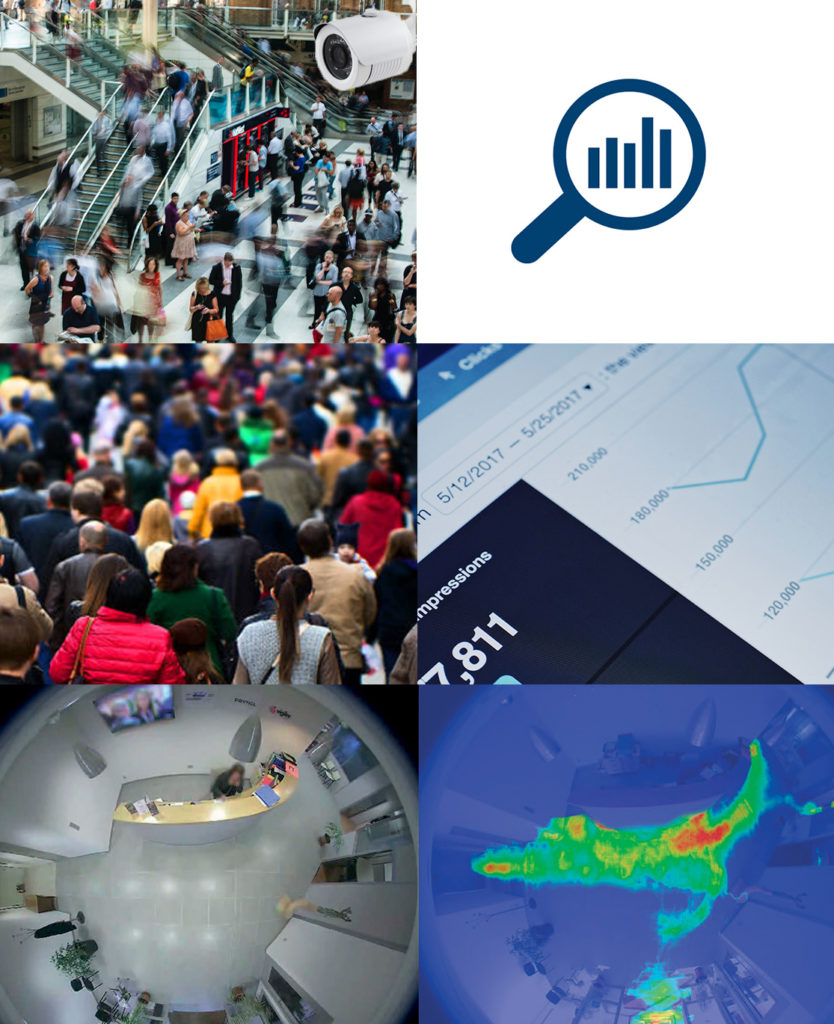 To install the best fitted intelligent CCTV system, we recommend to start with an audit of your actual security system. The latter will help to identify your needs according to your business sector, your site's problematics, and your security risks.
Whether it is a question to identify the historic hourly profile or your customers' behaviors
To quantify the flow on your parking lots, on your store fronts or in your shop to deduct KPI's
To manage your sales force according to season peaks or else
To measure your company, events or outdoor spaces' attraction
To analyze an event impact (like a shop opening, a promotion, a display, etc.)
To understand your customers behavior
What are the benefits of a flow and traffic counting solution?
Inserting artificial intelligence in your video surveillance system will help to analyze KPI's and to maximize your business operations. In that way, you will be efficient and able to see what's going on in real time and retrospectively thanks to an ergonomic software that can:
Measure your conversion rate in a reliable way
Know your audience and address customized advertisement
Quantify your customers, like how many vehicles, how many people, seasons' peaks, etc. in order to improve your conversion rates and to organize your sales force

Obtain an accurate tracking of your customers that will help to manage your commercial and marketing strategies according to ages and genders
Protect your business from shopliftings by deploying enough sales force during season peaks
Previously, security systems were focused on goods and people protection. Today, thanks to artificial intelligence, your security system is now a marketing tool which will enhance your business.
Install a flow and traffic counting solution
We provide a full range of services to install your intelligent system for marketing analysis.