Why opting for a customer path analysis solution?
Customers' path optimization is becoming essential to increase your revenues. That's why professionals need to understand their customers to customize their experiences with relevant merchandising.
TEB Vidéo & Sécurité is an integrator of intelligent CCTV system that generates smart data on your business.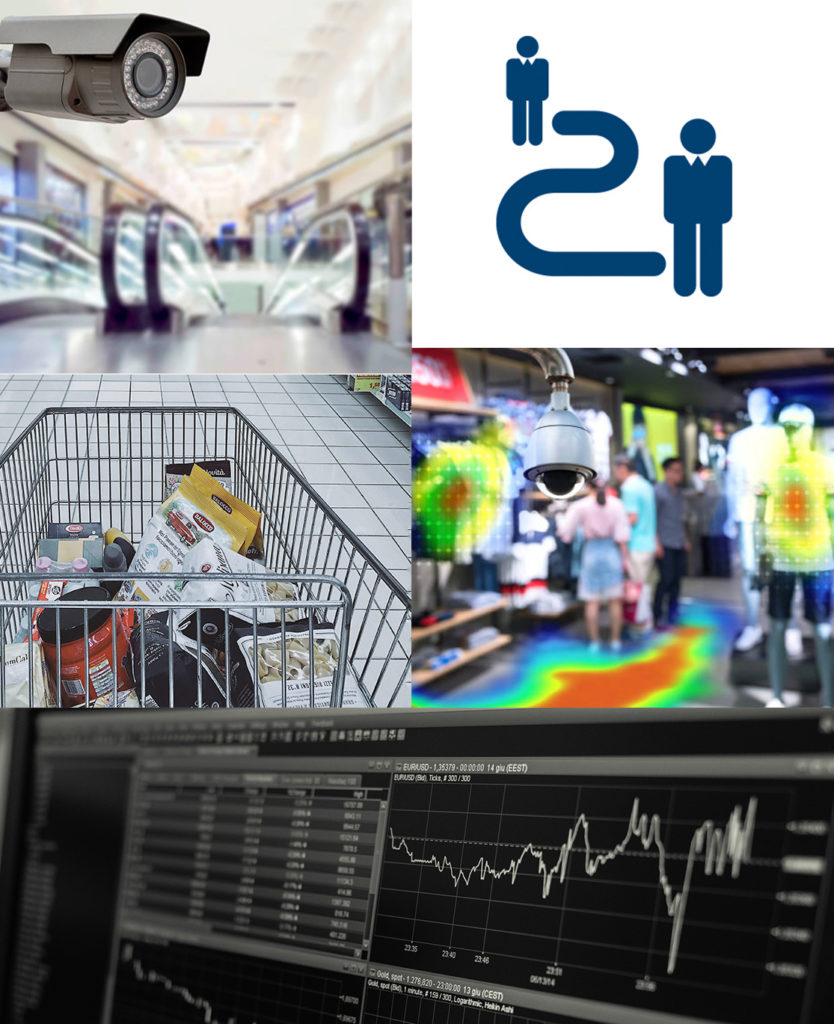 To provide the best fitted intelligent system, we preconize to start your process with the audit and consulting service. The latter will help to identify your security risks, your business's challenges, your site's complexity, etc. Our intelligent solutions are designed in compliance with the National Information Science and Liberties Commission (GPDR included).
Follow and analyze customers' path to define all steps related their consumption process and the commercial performance
Track your flow according to sections, shelves, products, seasons, hours, days, customers' profiles, etc.
Identify the attractiveness of your shop, section, shelves with heat maps
What are the benefits of a customer path analysis solution?
Security and safety sectors are in perpetual improvement to adapt their smart solutions to all kind of business sectors' challenges. By inserting artificial intelligence in your video surveillance system, you will be able to:
Analyze your customers' path and optimize your commercial and marketing strategies
Generate smart data on your customers to know them better: gender, ages, single, family, etc.
Get analytics on purchasing habits: processes, schedules, frequencies
Increase your conversion rate and maximize your revenues thanks to a smooth purchasing experience
Back in the days, security systems were focused on people and merchandises' protection. Today, coupled with artificial intelligence, a security system can provide smart data to analyze customer path.
Install a customer path analysis solution
To support professionals, we provide a full range of services to support you at all stages of your security system installation.