TEB Vidéo & Sécurité is a French and independent SME which claims its terroir and its Burgundians' roots through its values and its commitments. Each of our commitments illustrates our values and our culture of excellence.
By these key actions, we are actor in our business sector from today and tomorrow: we stay up to date and at the forefront of innovation.
---
Quality commitment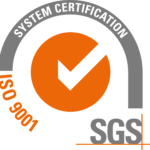 In 2011, TEB Vidéo & Sécurité obtained the ISO 9001 certification. Since, this certification has been regularly renewed. This standard makes a point of honor on customers' satisfaction and the means implemented to achieve it. It helps us to improve continually the solutions and services that we provide.
Professional commitment
Because security is in constant evolution, it is important for TEB Vidéo & Sécurité to be part of the strategic commitments from our profession. In order to build intelligent solutions made-to-measure and turnkey, we must stay tuned on collective interests of our business environment to acquire new skills.
That's why we are partners of these professional organizations:

Created in 2005, USP Technologies acts to enhance the value of security actors and build profession's future. In 2014, Stéphane Bidault, the actual TEB group's president, held the position of USP Technologies' president.

Created in 2008, Onvif is an organism that standardizes the interoperability of video surveillance systems on a national scale. It defines the technical protocols to apply in order to ease data's transmission from a brand to another.
The Agora of Security Directors is the first French network that allows actors from a same function to share their experiences in order to find the best solutions together.
ANITEC is a French professional organization grouping technology, telecom, safety and security professionals.
Environmental Commitment
Because security is our job, TEB Vidéo & Sécurité is involved in a Corporate Social Responsibility.
We are sourcing French and eco-friendly solutions
We are integrating environment in our technologies
We are recycling our own waste and those of our customers
We are supporting eco-mobility
We are lightening better to consume less
We are digitalizing to limit paper consumption
We are supporting circular economy
Social and local commitment
Because we are proud of our Burgundians' anchorage and of our performance's culture, TEB Vidéo & Sécurité is committed to local partnerships and sponsorships.
Terroirs of history and excellence, climates of the Burgundy vineyard extend from Nuits-Saint-Georges to the Maranges area. Located in the middle of these famous climates that make the notoriety of the Burgundy's wines, TEB Vidéo & Sécurité has decided to support the vineyard climates of Burgundy.
Dijon's Opera is composed of two rooms: an auditorium and one of the most beautiful French theater. In order to preserve this exceptional heritage riches in history, TEB Vidéo & Sécurité is a sponsor each year.
Burgundian sportive club since 1997, the main purpose of "Rougeot Beaune Triathlon" is to bring together the triple effort's lovers and to federate teams. Sharing this value, TEB Vidéo & Sécurité is, among others, sponsor of "Défi Roc des Trois Croix".
The Beaune sports club possesses a strong and recognized place on the national rugby scene. Bearer of federating and unifying values, TEB Vidéo & Sécurité supports its team to help the players affronting high-level sport's requirements.
The Chassagne-Montrachet's football club, is located in a small city close from TEB's headquarter. It shares its stadium with the firm to enhance team spirit outside working hours. Thankful for that, we are sponsoring this local club.
---