TEB Vidéo & Sécurité has its own design office, made of consultants and engineers, to audit your site and make recommendations to address security gaps or improve operational efficiencies in terms of: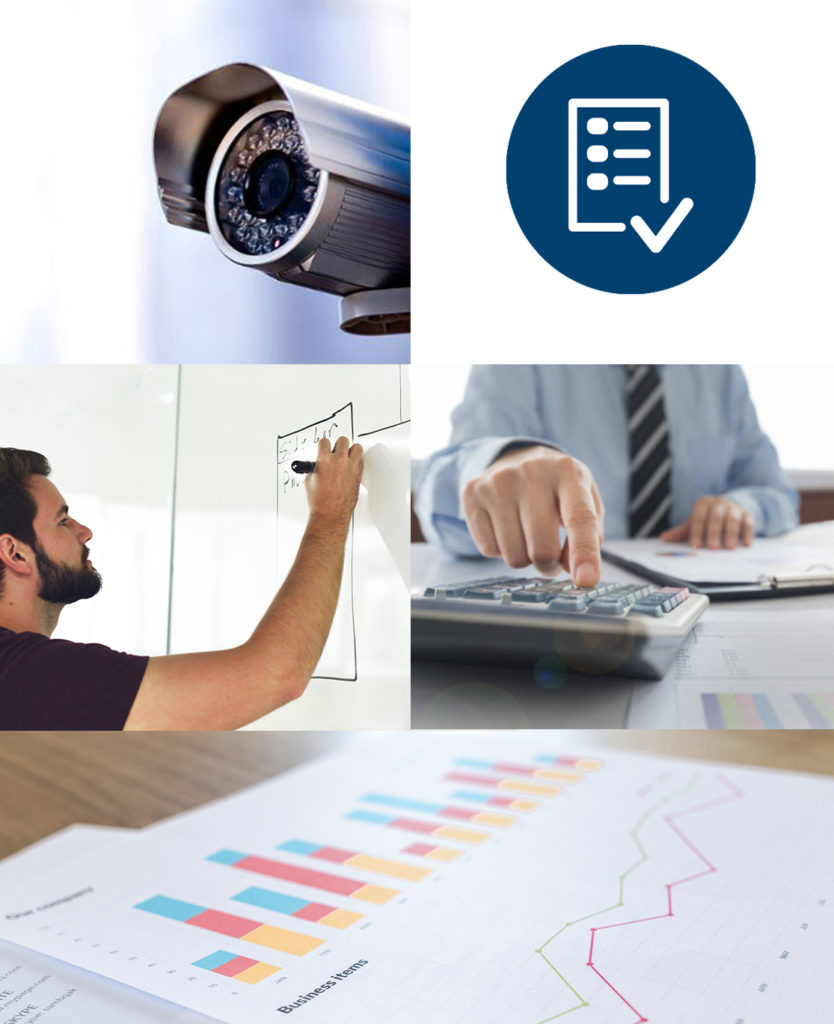 What are the benefits of an audit and consulting service?
By performing on-site facilities security surveys and discussing your daily business operations, we will learn your needs and we will be able to meet your company's objectives.
Because customer satisfaction is one of our main concerns, your challenges are ours:
Know your company threats
Get a risk assessment of your security system
Improve your security equipment to secure your people and properties
Put value-added resources in terms of marketing intelligence or administration solutions to your security system
What is the methodology of the audit and consulting service?
To prevent and understand threats related to your security systems, TEB Vidéo & Sécurité will assess your organizational, strategic and technical needs. Our approach is to begin with an audit in order to:
Identify threats and risks to avoid losses
Optimize your equipment's life-cycle performance
Understand your business operation to provide the right value-added solution
Provide solutions that matches your budget
Once your challenges have been defined, our design office will conceive and integrate your intelligent solutions. Then, our technicians will proceed to the installation and deployment of your new security, administration and marketing systems.
Because security is our profession, we support our customers beyond the installation of their intelligent security system with a full-service offer.
A full range of solutions
Each day, TEB Vidéo & Sécurité is protecting several companies and organizations worldwide. We install intelligent security systems that enhance your productivity in your resources administration and marketing analysis.