To what kind of office buildings and administrative centers' challenges are answering our solutions?

Data losses, industrial espionage or also thefts are potential consequences of an intrusion, a burglary or a fire in headquarters or administrative sites. To avoid intellectual or material data losses, Vidéo & Sécurité can secure your company.
We provide technical and organizational means for our customers. Our solutions help data information collection and analysis to simplify your business operation in terms of:
---
An intelligent and made-to-measure security system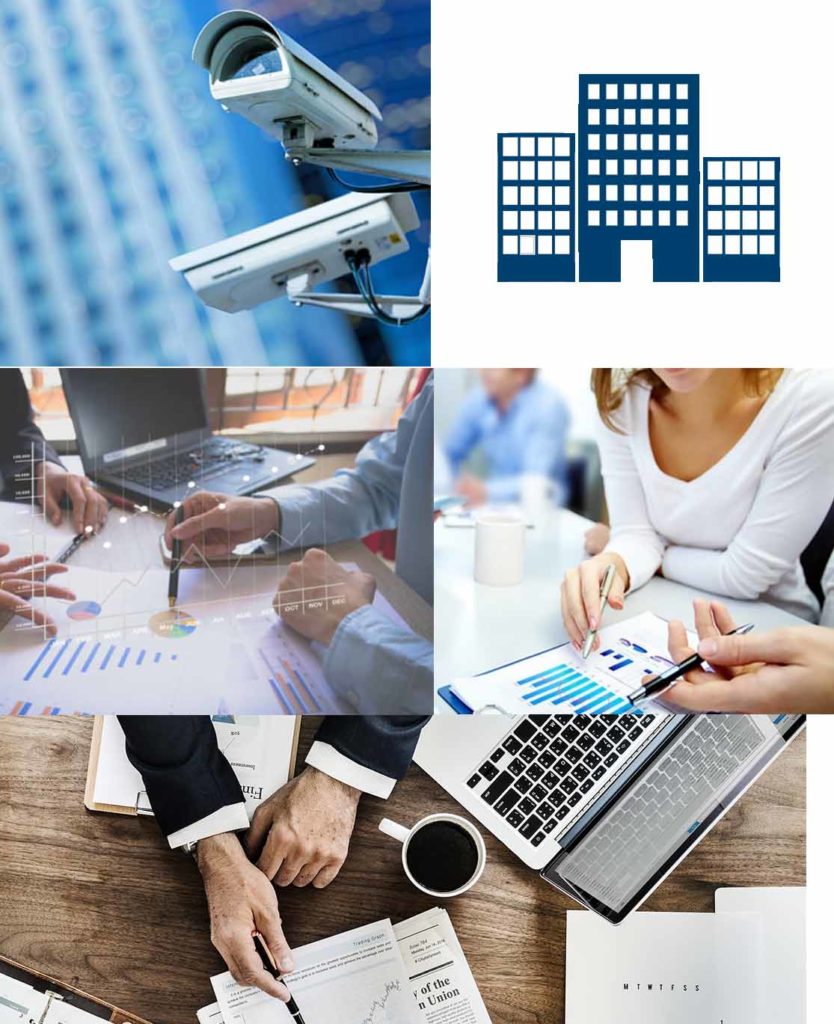 Our security systems are made-to-measure according to your need and your budget. We recommend to start your security project with the audit and consulting service in order to assess your risks.
You can choose between a visible installation in order to prevent malicious acts or something more discreet and in harmony with your facilities. Your security system can:
Protect your stocks against frauds, thefts and intrusions
Protect your staff and your customers by detecting unusual behaviors, incivilities and fires
Control accesses of entrance or specific areas according to a specific schedule
Regulate your parking lot accesses with an automatic license plate reading system
Optimize your customer experience with analytic tools and smart display on your security screens
Plan your human resources by analyzing visitors' peaks in your establishment
---
Mutualized budgets
To support you in your business's challenges, we provide value-added resources CCTV solutions. By mutualizing applications from your video surveillance, you make your security equipment more profitable because it is:
A tool that prevents frauds and thefts
A human resources planner
A time and cost saver in case of unusual situation
A remote supervisor to remove a doubt
---
Install your intelligent security system
To assist you in your security project, we provide a full-service to install your security system in your company.